A bag-in-box or BiB is a type of container for the storage and transportation of liquids. It consists of a strong bladder (or plastic bag), usually made of several layers of metallised film or other plastics, seated inside a corrugated fiberboard box. The bag is supplied to the company which will fill it as an empty pre-made bag. The company filling the bag with its product generally removes the tap, fills the bag (with wine, juice or other liquid) and replaces the tap and then the bag is placed in the box. The bags are available as singles for semi-automatic machines or as web bags, where the bags have perforations between each one. These are used on automated filling systems where the bag is separated on line either before the bag is automatically filled or after. Depending on the end use there are a number of options that can be used on the bag instead of the tap. The bags can be filled from chilled product temperatures up to 85 degrees Celsius.

Bag-in-box packaging can be made using form seal fill (FSF) technology, where the bags are manufactured on-line from reels of film, then the FlexTap is inserted then filled on an integral rotary head filler. Bag-in-box is currently used for the packaging of wine, soda fountain syrup products, milk, liquid chemicals, and water.
Flexible packaging is a construction of several piles, each layer serves a vital purpose.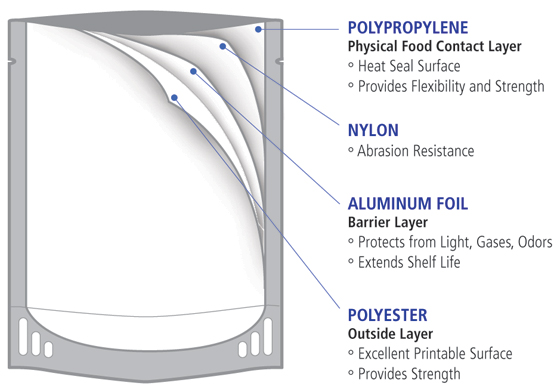 Material options:PET, KPET, BOPP, MOPP, VMPET, AL, PE, CPP, PA, EVOH etc...
Production Procedure: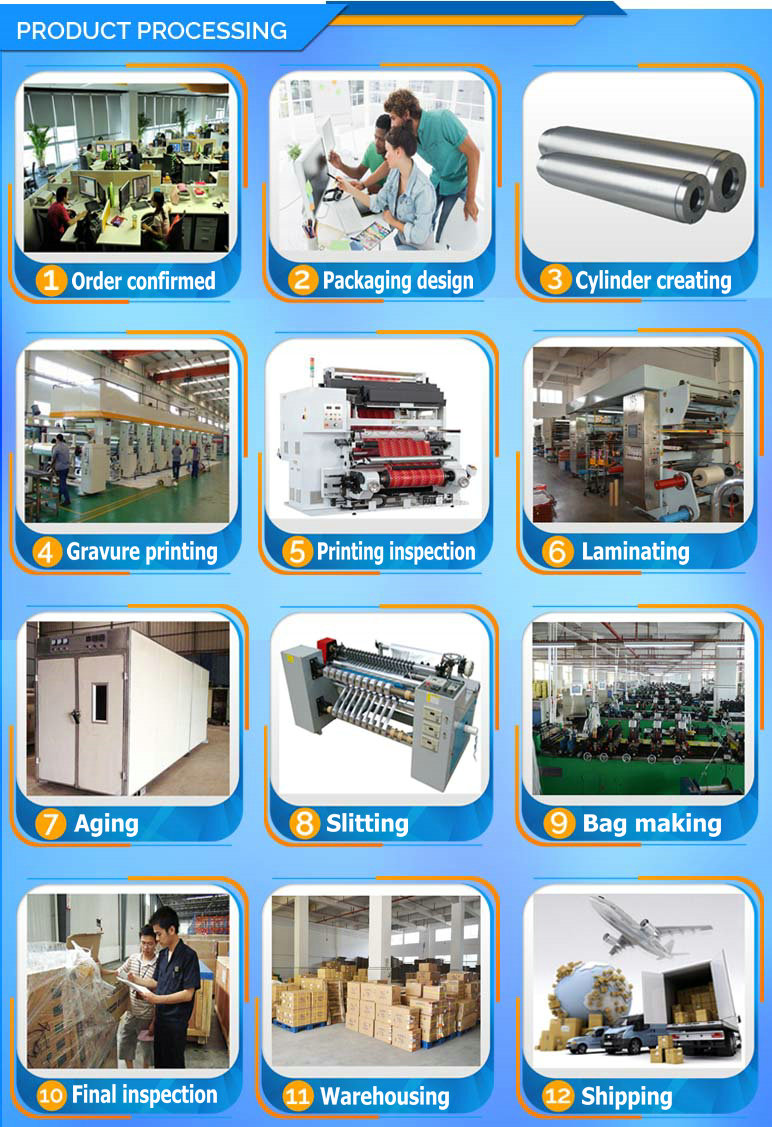 Upload your request even few words about what you need. But specific information is better for customer to get a accurate quotation.

1) Size and thickness;
3) Material and accessories;
4) The product which will be filled in;
5) Other information related
2, QUOTATION
Our
manager will contact with you for further details within 24 hours, an professional quotation will be provided based on specific inquiry.
3, SAMPLE
Free sample for quality check ( freight collected )
4, MASS PRODUCTION
Professional customize printing design and IQC inspection,efficient producing procedure.
5, LOGISTIC
Fast logistic arrangement and custom clearance. Alternative shipping choice for different customer.