Spout pouches are the new revolution in liquid packaging. In previous years, liquids were packed in rigid containers like plastic or glass bottles, making it harder to dispose of and recycle after use. But nowadays, with the arrival of the spout pouch, it has become much easier to do so. As one of the leading providers of packaging solutions, Feie has mastered the art of spout pouch making and offers a wide range of spout pouches which are also known as Extra Fluid bags or Oil Spout Pouch. The spout pouches produced by Feie provide flexible options for packaging for all types of fluid products. We provide pouches which are flexible, safe and reliable. We use high quality material to make sure our pouches are leakage proof and product friendly. All pouches are fixed with nozzles. The nozzles are placed at either in the centre of the pouch or at a 90 degree angle. The size of the pouches starts from 100ml to 1 litre. Feie produce spout pouches with less plastic consumption, making it environmentally friendly and recyclable as well as cheaper than bottles and containers and can be printed on 360 degree with high graphical images.
Flexible packaging is a construction of several piles, each layer serves a vital purpose.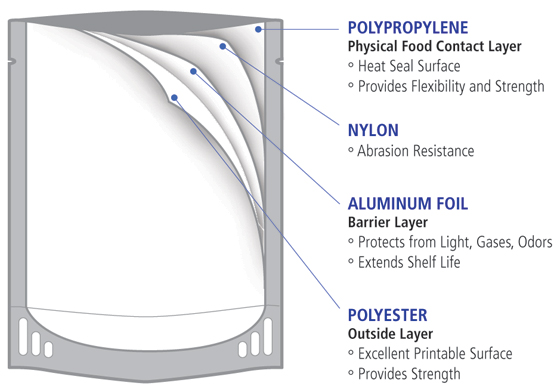 Material options:PET, KPET, BOPP, MOPP, VMPET, AL, PE, CPP, PA, EVOH etc...
2. How To Measure A Spout Pouch:
3. Production Procedure: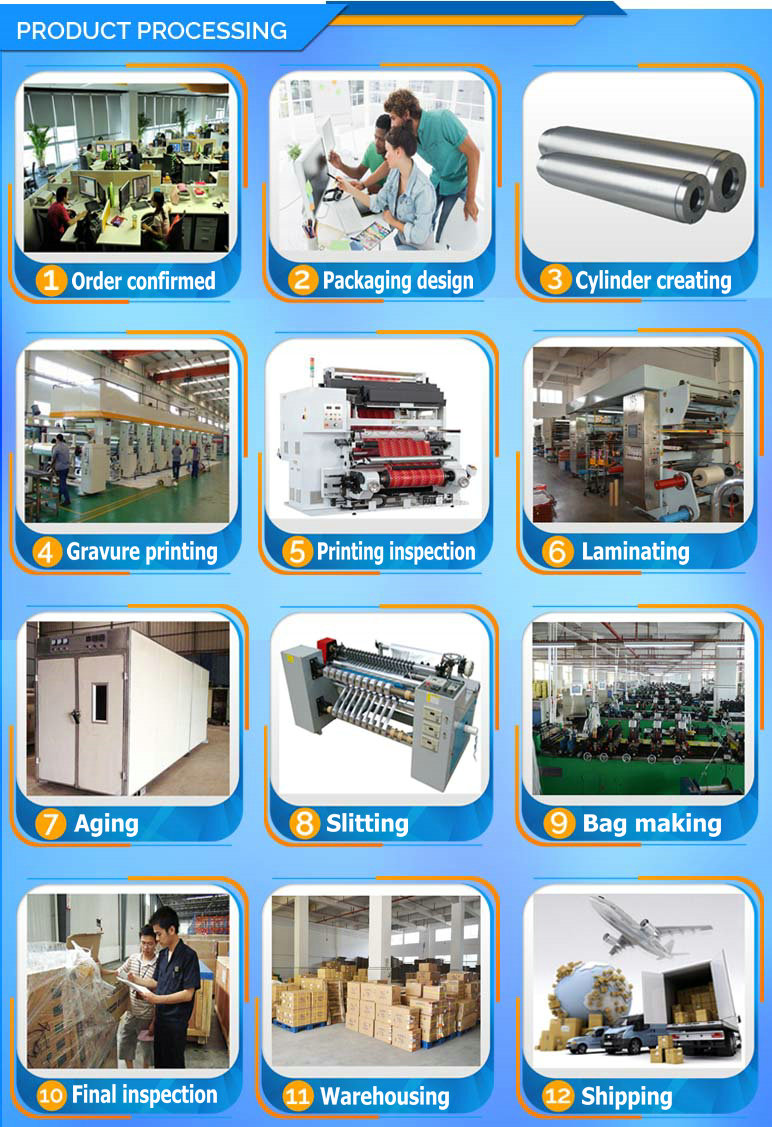 Upload your request even few words about what you need. But specific information is better for customer to get a accurate quotation.

1) Size and thickness;
3) Material and accessories;
4) The product which will be filled in;
5) Other information related
2, QUOTATION
Our
manager will contact with you for further details within 24 hours, an professional quotation will be provided based on specific inquiry.
3, SAMPLE
Free sample for quality check ( freight collected )
4, MASS PRODUCTION
Professional customize printing design and IQC inspection,efficient producing procedure.
5, LOGISTIC
Fast logistic arrangement and custom clearance. Alternative shipping choice for different customer.